The Ecolinc Women in STEM Program was held on Wednesday 23rd October.  Participants were given a rare insight into the latest developments in space travel technology.  Tiffany Yao, an electrical engineer for Ad Astra gave a fascinating keynote and tour of the lab for an audience of 100 Year 9 and 10  girls.   Students learnt about the environmental benefits of plasma powered engine over traditional propellant fuels.The vacuum chamber that Ad Astra uses to test the plasma engine's development runs with a fascinating combination of STEM  processes that were explained in detail by Tiffany.  Tiffany also shared her personal journey into a STEM career and provided advice for girls considering that pathway.   Sincere thanks to Tiffany Yao and Miranda Chang (Communications Ad Astra) for their time and effort in supporting this event.
One highlight of Science Week 2019 at Ecolinc was a day dedicated to raising awareness of the environmental issues surrounding Space Junk.  An outstanding keynote was delivered by the Head of the RMIT Space Research Centre, Professor Zhang setting the stage for a day of problem solving that included the development and selection of equipment and personnel to man a recycling station on the moon, and the design and creation of a space glove.  Each team's space glove underwent a series of quality control tests.  The winning design came from one of the Dandenong HS teams.  
Have you registered your students on our LMS courses yet? Designed for classroom or independent learning, Years 3-12 students can now access our STEM courses 24/7 online. New courses being developed regularly.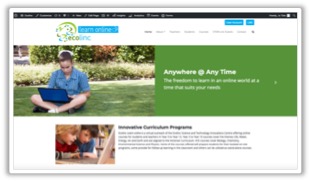 August 8th saw the first collaboration with Melbourne's Science Gallery to deliver a video conferenced session on 'Reimagining your waste'. Marian College in Ararat took advantage of this great opportunity to link their students direct to the Melbourne Uni Pop-Up locations to learn about:
Judging of the 2019 TechDiversity nominations has been finalised and we are thrilled to have been notified that the Ecolinc GEMS: Girls in Engineering, Maths and Science Conference has been shortlisted in the Education category.  Award winners will be announced on Thursday 12th September and we are keeping our fingers crossed!
In collaboration with Toyota Australia, Ecolinc recently hosted the GEMS 2019 Conference.  120 girls from 12 western suburbs government schools attended the conference and were given the opportunity to engage with and learn from an outstanding array of female role models.
Twenty one delegates from six Thai schools ventured to Ecolinc on April 4th to experience Environmental STEM education at its best. The delegates enthusiastically embraced lizards, snakes, a dingo, a baby wallaby and a koala. Everyone knows that animals are a hard act to follow, but a presentation explaining the goals and the programs @ Ecolinc was very well received. Delegates also learnt about Ecolinc's new learning management system and the calendar of video conferenced events on offer to schools.
Ecolinc has had an exceptionally busy start to the year. Please take the time to read our Newslinc newsletter to find out more about what has been happening and the range of opportunities coming up in 2019!
The 2018 Annual Report provides a wonderful opportunity to reflect on, celebrate and share with our community what we have delivered and achieved in 2018.  We hope you enjoy reading the Ecolinc 2018 Annual Report